The challenges that COVID-19 and its accompanying restrictions have brought to individuals and families who were already facing adversity prior to the pandemic, are detrimental.
BECAUSE YOU GAVE,
we've been able to respond.
Our ability to support others in this time is crucial. By meeting practical needs, we have the opportunity to make meaningful relationships with our neighbours that offer emotional, relational, and spiritual support in the midst of immense trial.
Here's How:
LOCALLY – $12,000
Supporting Mackie's Place for rent and food over the next five months, so that they can keep their doors open for at-risk youth, who greatly need the connection and safety that Mackie's Place offers.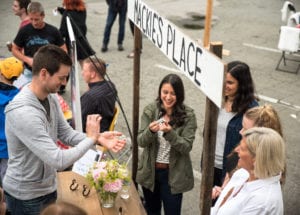 Donation toward food hampers and cooked meals for over 60 families from both our adopted school in Langley, as well as other families in the community needing support, twice in April.
Partnering with City Dream Centre to make 50 food hampers happen for families in need of support from our adopted school, Holly Elementary.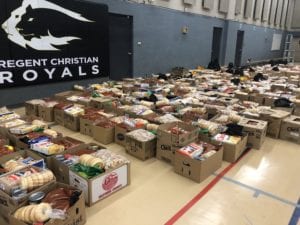 Giving to Surrey Urban Mission for the purchase of men's pants and undergarments. With the decrease in facilities where clothes can be cleaned, men and women who are living on the streets are in dire need of clean clothing items.
GLOBALLY – $13,000
Impact Ministries: Helping feed 90 of the most vulnerable families from the seven schools that Impact Ministries operate in, in rural Guatemala. Currently, there are hundreds of families who need immediate food assistance. Students and their families have relied on the meals the schools provide. Without them, plus the loss of work from the lockdown, they are at risk of going hungry during this pandemic.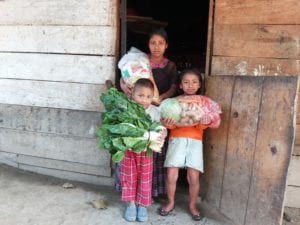 Hope International: Assisting one of Hope International's hardest-hit communities, to get food supplies to their most vulnerable people. Economic impacts are happening quicker than the health impacts, leaving the poor in an even greater state of desperation. Our donation helps feed 350 youth and orphans in the slums of Addis Ababa, Ethiopia, for 1 month.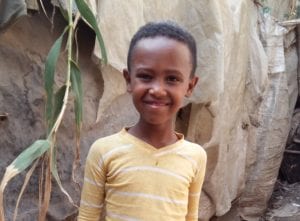 Samaritan's Purse: In April, two members of our Village Church community left to serve on the Samaritan's Purse Disaster Assistance Response Team (DART) in Italy's hardest-hit town, Cremona. In response, we are giving toward the Emergency Medical Response efforts of Samaritan's Purse. Donations help bring "expert treatment, other basic needs, and the hope of the gospel to the sick and suffering" to places like Italy.
THAT'S NOT ALL.
Our support during COVID-19 isn't where it ends. Throughout the year, BECAUSE YOU GIVE, we have the opportunity to support numerous local organizations across all of our sites, plus our Global Strategic Partnerships. To see more about our involvement with these partnerships, visit here.
Ally Global – IJM – Kuwasha – FH Canada – Love Does –
Empower Ministries – Dusty Sandals 
THANK YOU for being a part of the impact as lives are being transformed around the world.