Women's Retreat
Weekend at Malibu
The vision for our time together is to leave behind the stress and noise of the world and come together to connect with each other and connect with God!
The flow of the weekend has been designed with times of rich content and connection, paired with space to process and reflect. There will be ample free time to grab a coffee, paddle board, kayak, sit poolside, or anywhere along the ocean!
Our hope is for you to leave inspired and connected, but also truly refreshed and restored.
Speakers
Elita is apart of the teaching team at The Way Church in Vancouver, BC. She is an author of two Bible studies: Relentless Mercy, an in-depth study on Jonah and Courageous, an in-depth study on Joshua. As a teacher and writer, she has a deep desire to see people of all ages, and in all stages of life, become biblically literate – not just reading God's Word, but loving and living it.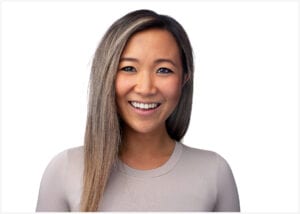 Kristen leads at Village Church overseeing their online discipleship ministry workshop.online as well as mentoring their Master of Divinity students. She holds a Bachelor in Music Therapy, a Masters in Worship Studies and now pursuing her Doctrine of Ministry. She is driven by the desire to serve Jesus wherever he leads, especially teaching and preaching. She's a keen and avid learner who loves to share her findings with those around her.
Transportation
Plan to take the 7:30 or 9:45am ferry from Horseshoe Bay to Langdale on Thursday, June 1st. You can reserve right now at BCFerries.com. These ferries fill up! The car and passenger fare is only paid in one direction. The return fare is free! You must arrive at least 30 mins before your reservation or you lose it!

We are taking a large boat, The Malibu Princess, from Malibu Landing to Malibu and we can't wait for you if you're late! Don't miss that ferry! If you reserve the 7:30 you can enjoy a leisurely drive, stopping for coffee and lunch in Gibsons or Sechelt! Load google maps or your car gps before leaving Sechelt as reception isn't great close to Malibu Landing. Free parking is available in the Malibu Landing parking lot. The 9:45 passengers will have to drive straight there to make it on time. 
Cost
$435 –  These rooms will house 6-7 ladies with the ability to accommodate a larger group if requested. They include a shared bathroom.
$560 – (Double occupancy) These rooms are 2 to a room and will have a shared bathroom with the single occupancy room.
$600 –  (Single occupancy) Private rooms that share a bathroom with the double occupancy rooms.
$140 – Join the Serve Team
If you would like to join the retreat and desire to serve, you can enjoy almost all there is to offer while offering a helping hand only a couple times a day to serve the retreat experience.

This may include serving meals, working at the barista bar, doing some dishes or laundry. Our team will do our best to ensure the serving expectation lines up during free time to see to it that you do not miss the most important elements of the retreat! Limited to a team of 35 people.
Packing 
Mornings and evenings tend to be cool so pack appropriately! Bathing suit if you wish to use the pool, paddle board, kayak, water ski etc. All bedding and towels are included. You may want your own pool towel. Books, journal, anything that you would love to relax with. (Except for Alcohol – no alcohol allowed on the property!) Running shoes for walking along the property and optional hike. Medication you may need. 
Wifi 
There is no Wifi available on the property except in case of emergency. This truly is an opportunity to disconnect.
Malibu phone number in case of emergency is 778-331-7944 
Schedule
Thursday, June 1st
12:00 PM Arrive at Malibu Landing
12:30 PM Load Boat
1:00 PM Malibu Princess departs (3 hours)
4:00 PM Arrive at camp, check in rooms
6:00 PM Dinner
8:00 PM Evening Session 
Friday, June 2nd
9:00 AM Breakfast
10:15 AM Morning Session
1:00 PM Lunch
1:30 PM Free time
6:00 PM Dinner
7:30 PM Evening Session 
Saturday, June 3rd
9:00 AM Breakfast
10:15 AM Morning Session
1:00 PM Lunch
1:30 PM Free time
6:00 PM Dinner
7:30 PM Evening Session
Sunday, June 4th
9:00 AM Breakfast
10:00 AM Malibu Princess departs
1:00 PM Arrive at Malibu Landing