By Jamie Watson
Village Global: Monica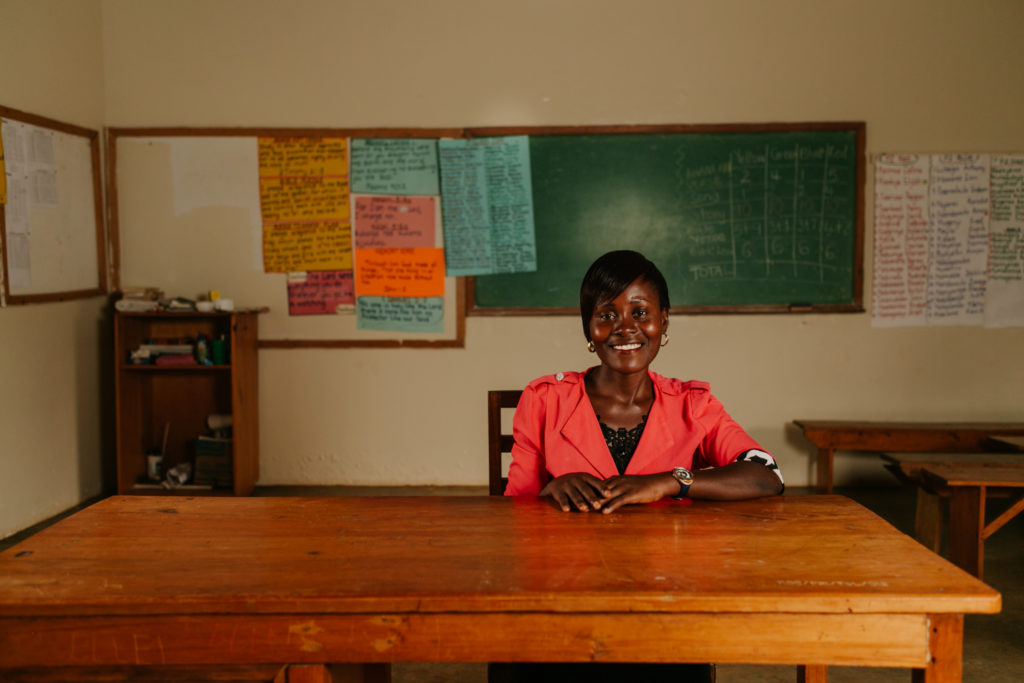 "I'm proud of being a teacher," Namayanja Monica says, positioned at a teacher's desk in a Kibaale School classroom where we've gathered for this interview. "When I'm moving on the [school] compound and somebody calls me Teacher Monica? Wow, I feel…" She lifts her hands up in celebration, "YES! I feel proud of it! I'm so proud of it."
Achieving a Bachelor's Degree in Education was the farthest thing from Monica's mind as a child. Her mom is a widow, and struggled to take care of her children. Monica grew up alongside her mother living "a life of struggling." The family lacked essentials like soap, and food was scarce. She remembers how agonizing life felt, "You wake up, you go dig." Life lacked joy.
When Monica looked at her future, she didn't see hope. She only saw what she had experienced already. "Even when they rang the bell to go home [from school], you don't have that joy. There is nothing good at home. At times, there isn't anything to eat."
Her mother sought help at Kibaale Community Centre for school sponsorship, and Monica was accepted into Grade 7 classes. When Monica started her studies at Kibaale she recalls, "Life started changing! I saw things changing in my life, day by day."
While considering how Kibaale has made a difference in her life, a smile breaks out upon Monica's face, "Oh, if I talk about that, the day could never end!" In addition to academic excellence, Kibaale instilled in Monica the value of having a spiritual life, and of developing discipline. "I am what I am because of Kibaale," she says.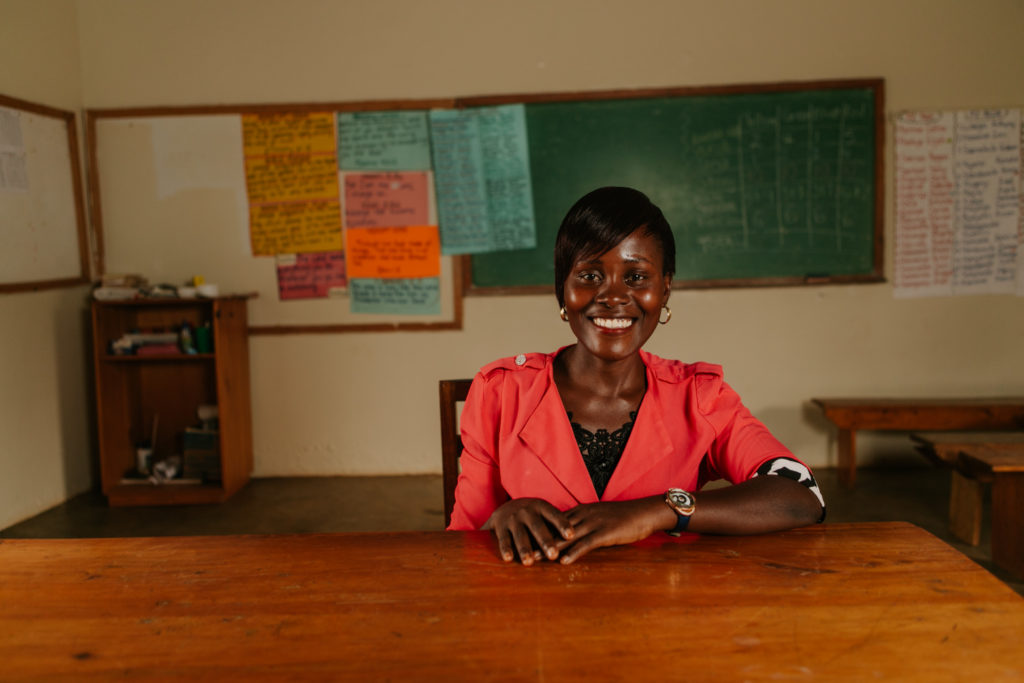 In her second year of high school, an interest in teaching as a profession began. "When I came to this community, I found much love." Monica was motivated by the drastic transformation in her own life. "I wanted to be a teacher to those who feel hopeless, to those who feel life is meaningless, to encourage them that you can still have hope. Monica sums up her professional aspirations with, "I had a passion to encourage."
Monica is proud to be an alumna of Kibaale School and stand next to hundreds of students who have gone on to achieve University degrees. Just like Kibaale instilled values in her younger self beyond textbooks, Monica sees her job as a teacher "not just to earn a monthly salary," but to mold "responsible citizens in my country of Uganda." However, just because Monica has already achieved her dream of becoming a teacher doesn't mean she's stopping there.
She's dreaming about the day she can walk her tiny, short frame into a University lecture hall and take her place at the front of the room. "I want to go for my Masters." She radiates joy as she shares her vision. "That is what is burning in me right now." She says most Ugandans imagine professors to be strong, tall and male–and she can't wait to surprise students with the unexpected.