Village Church in Vancouver
Why Vancouver? Vancouver has around 18,837 inhabitants per square kilometre (Toronto 16,500 and Manhattan 23,000), making it the most densely populated downtown and city in Canada. This means that in order to reach just 10% of the downtown population, you would need a church with 1,884 attendees every square kilometre.
Why is this significant? Because there is more of the image of God per square kilometre in Vancouver than anywhere else in Canada, Vancouver needs more churches to reach them all. More people means more churches; it's simple. The only way to reach a city becoming increasingly hostile towards the gospel is through churches.
We are planting in Vancouver in partnership with God and all he has done and will continue to do through Village Church. We live this out by prioritizing three things: gospel, community, and culture.
Will you join us in our mission to see more people become fully devoted followers of Jesus in Vancouver City?
Preview Service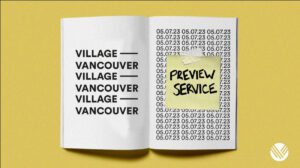 We have our Preview Service on June 11, 2023, at the Croatian Cultural Centre starting at 10:00am. You're invited!
We will gather together for a service with both live teaching and worship. There will be Village Kids and Jr. Youth at this service. We hope to see you there!
Why do we do Preview Services?
Preview services allow our teams to practice their roles and responsibilities realistically. This helps identify any issues or challenges that may arise during the launch and allows for adjustments and fine-tuning before going live.
Preview services allow those who will call Village Church Vancouver their home church to see what it will be like before it officially launches. It provides a space for us to know each other, pray for one another, and do tangible ministry before we launch.
A preview service can be a useful tool for YOU to invite people to attend and get involved. It provides a tangible experience for guests to see what the new service will be like and can help to build interest and engagement.
Subscribe to the Newsletter!
The latest news about gatherings, events, and service opportunities with Village Church Vancouver. Sign up below to receive an update biweekly.
Join a Community Group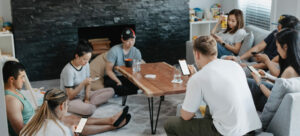 Village Church Vancouver hasn't even been planted, yet we already have Community Groups forming all over Vancouver, North Vancouver, Burnaby, and Richmond. Join us on the adventure God has called us all to! Become a part of the mission to see more people meet Jesus.
The commitment of incredible teams who serve Jesus and each other by using their time, energy, and gifts makes a church. It's our hope that Village Church becomes a new home for you and your family, where you can grow in your relationship with Jesus and connect with other people in the community.
Serving Opportunities
As we prepare to launch Village Church Vancouver, there are many roles that need to be filled and now is the perfect time to join a team and get trained. Village Church operates on the commitment of incredible volunteer-teams who serve Jesus and each other by using their time, energy, and gifts to make church happen. If you're ready to get involved, learn more about our volunteer roles at the button below.
Vancouver Staff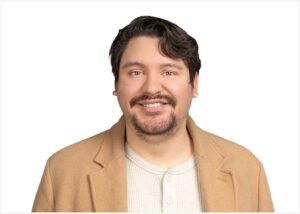 Michael Chinchilla
Lead Pastor, Vancouver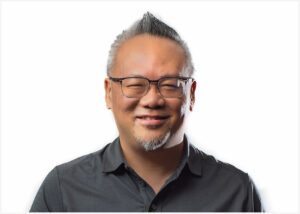 Tim Young
Associate Pastor, Vancouver
Meet our Lead Pastor
Pastor Michael Chinchilla has been on staff at Village Church for the last 9 years. He has served in many capacities, including the Youth Director of Village Church and, more recently, as the Lead Pastor of Village Church Calgary. He and his wife, Alicia, are passionate about reaching people with the gospel through radical hospitality, genuine community, and through the proclamation of Jesus Christ.