Ministry Student Program
The Ministry Student Program is an accredited* one-year program (Sept-April) that develops young leaders in a local church context. The program consists of a combination of classes taught by Village Church pastors and leaders and practical ministry experience in the form of placements in specific ministry departments.
You don't have to choose between ministry and academics.
Gain a fully accredited Certificate in Christian Leadership.
Gain hands-on ministry training from some of the best in the field.
Do it all in one year.
*Accreditation with Northwest Baptist Seminary: 30 credits
Applications are currently closed, but you can get more info and/or contact the program director below. We plan to re-launch for the 2023-2024 academic year.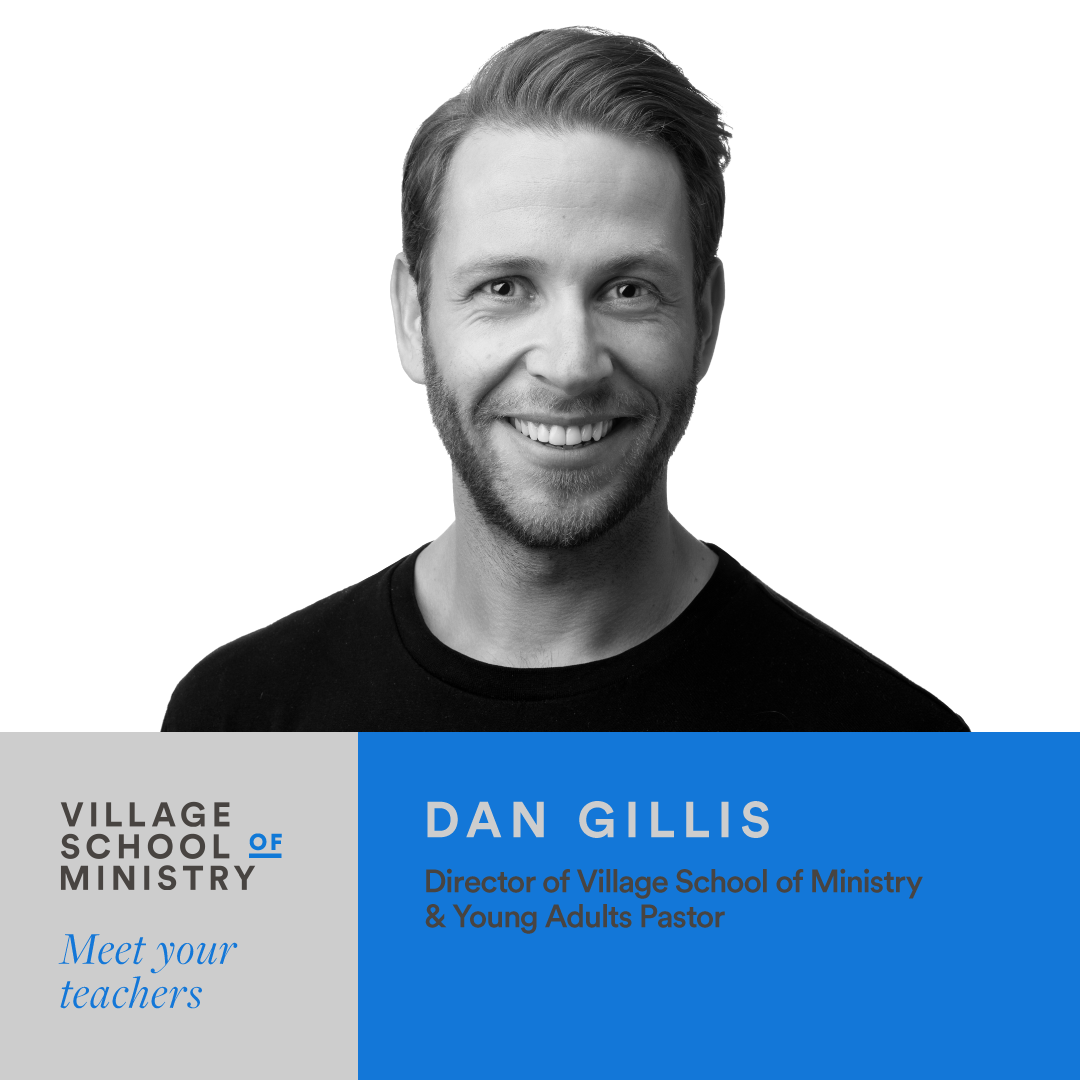 Dan Gillis
Dan grew up in small-town Prince Edward Island. After following Village Church online, Dan moved out to B.C. to be a part of the movement. He is driven to reach people in their twenties and pastor the upcoming generation.
Along with his deep love for coffee, Dan is an avid reader, loves to cycle, and makes a bolognese that would make your nonna proud!
Michael Morelli
Michael Morelli is Assistant Dean of Undergraduate Studies and Assistant Professor of Theology, Culture & Ethics at Northwest Seminary and College. He recently completed his doctorate at the University of Aberdeen (Scotland) which focuses on theology, ethics, and technology in the work of Jacques Ellul and Paul Virilio. Michael studies theological ethics, meaning he is fascinated by the ways God confronts and changes the realities that make up our existence. He worked in local church ministry prior to his return to the theological academy and he continues to serve the church in a lay capacity. He also publishes and presents on a variety of topics within the fields of theology, morality, culture, politics, and technology.
Jeremy Johnson
Jeremy was born in London, Ontario, but grew up in the Vancouver suburb of Tsawwassen. Jeremy took his first role on a church staff as Music Pastor, a position he held until joining the Village team. He is driven by the desire to present the hope of God as clearly as possible to our culture. Jeremy lives in South Surrey with his wife Jennifer, their twin boys Asher & Jude, and a little dog called Monkey.
Kristen Maynard
Kristen grew up in the Lower Mainland and holds a Bachelor in Music Therapy and a Masters in Worship Studies. She is driven by the desire to serve Jesus wherever he leads. She's a keen and avid learner who loves to share her findings with those around her. Outside of the office, you can find Kristen baking cakes, playing keys, studying something new, or hanging out with her husband, Victor, and two kids, Jackson and Denver.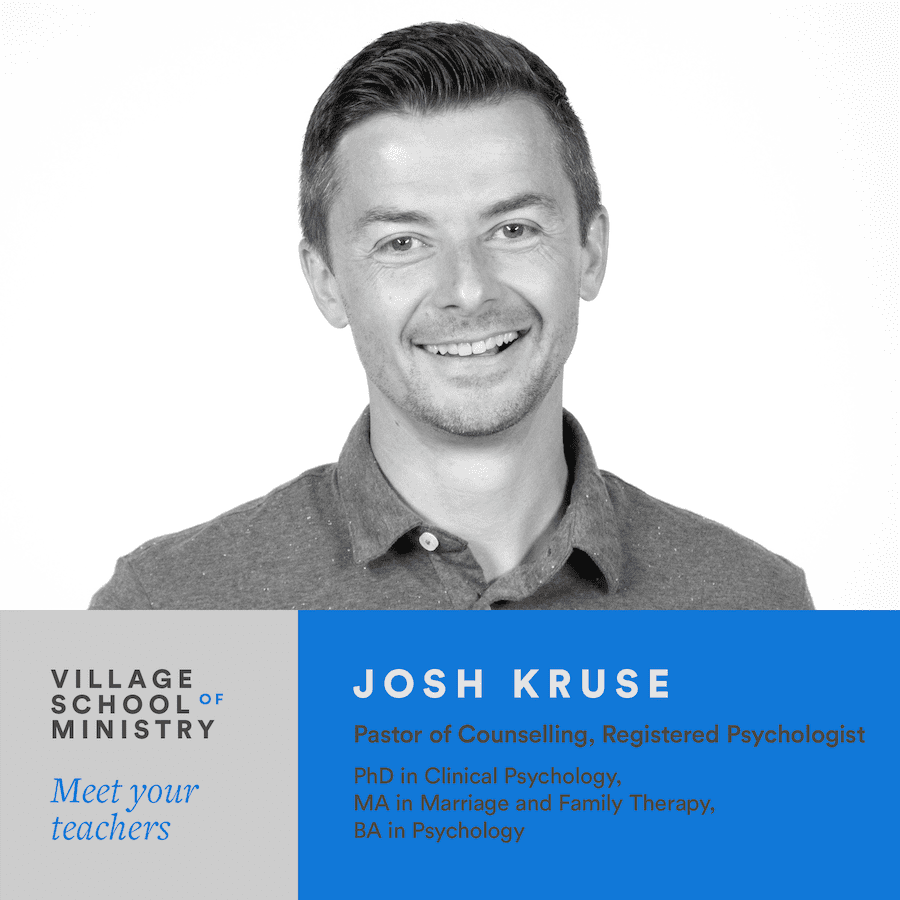 Josh Kruse
Josh was born in Canada, yet has spent half his life in the U.S. as well as overseas. Prior to transitioning into the role of Pastor of Counselling at Village Church, he worked as a Professor and Psychologist in private practice.
Josh is passionate about helping people heal and grow to be more like Jesus.  He focuses on developing ministries and equipping people to come alongside others to help meet their psychological, relational, and spiritual needs. Josh lives in Surrey with his wife, Rachael, and their four children.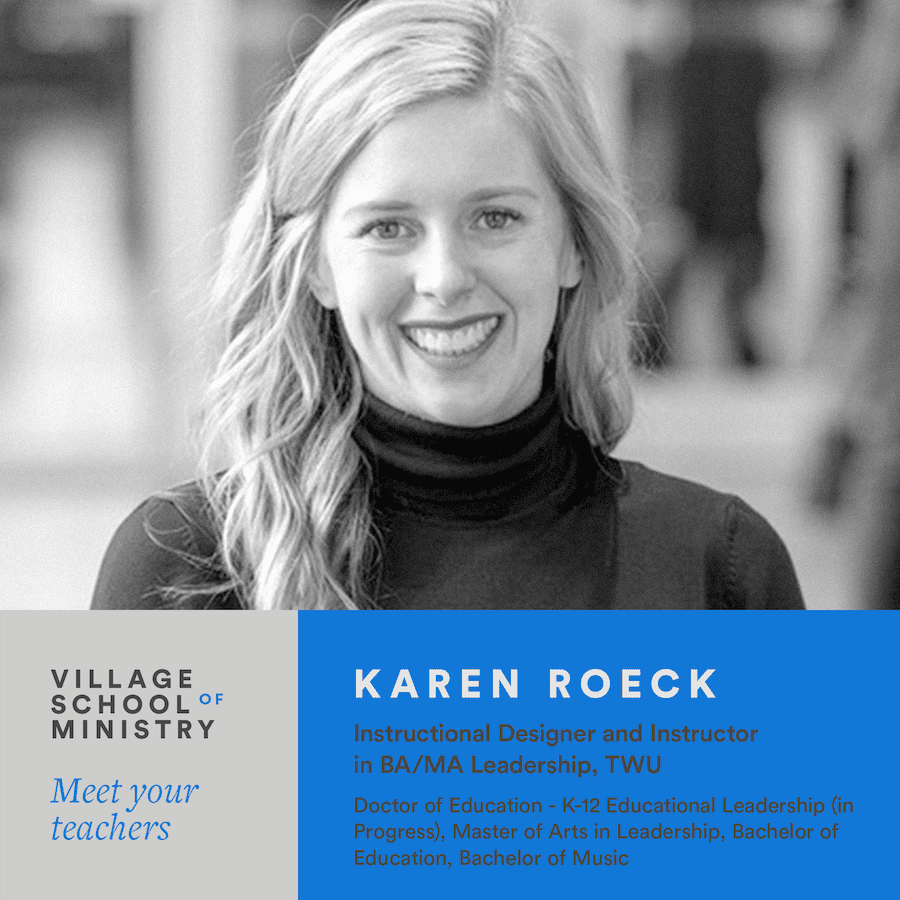 Karen Roeck
Karen has an eclectic career background as a classroom teacher, online school administrator, choral conductor, volleyball coach, and university course writer. Karen currently works at Trinity Western University as an instructional designer and part-time instructor in the BA/MA Leadership program. She is a Doctor of Education candidate at the University of Western Ontario.
Karen thrives when helping people discover their spiritual gifts and talents, and equipping them to fulfill their role within the body of Christ.