Village Kids
Village Kids partners with parents and provides children with experiences, resources, and skills that encourage them to be followers of Jesus.
Newborns to Grade 3
On Sundays at Village Kids, your child will encounter engaging, age-appropriate teaching, music, and activities designed to help them develop a strong relationship with Jesus.
New to Village Kids?
We provide security for children that allows parents to enjoy a service knowing their child is safe, having a great experience, and learning about Jesus. To check your child into Village Kids, just visit us in the Village Kid's wing and ask one of our volunteers for help.
Check-in
Parents sign in their children at the start of the service at a computerized system located at Village Kids Registration and receive a number and a name tag for their child. Parents are then given a copy of the name tag that will be returned when retrieving their child after the service. If one of our leaders has a question or needs to contact you during the service, we will text you directly.
Volunteer Opportunities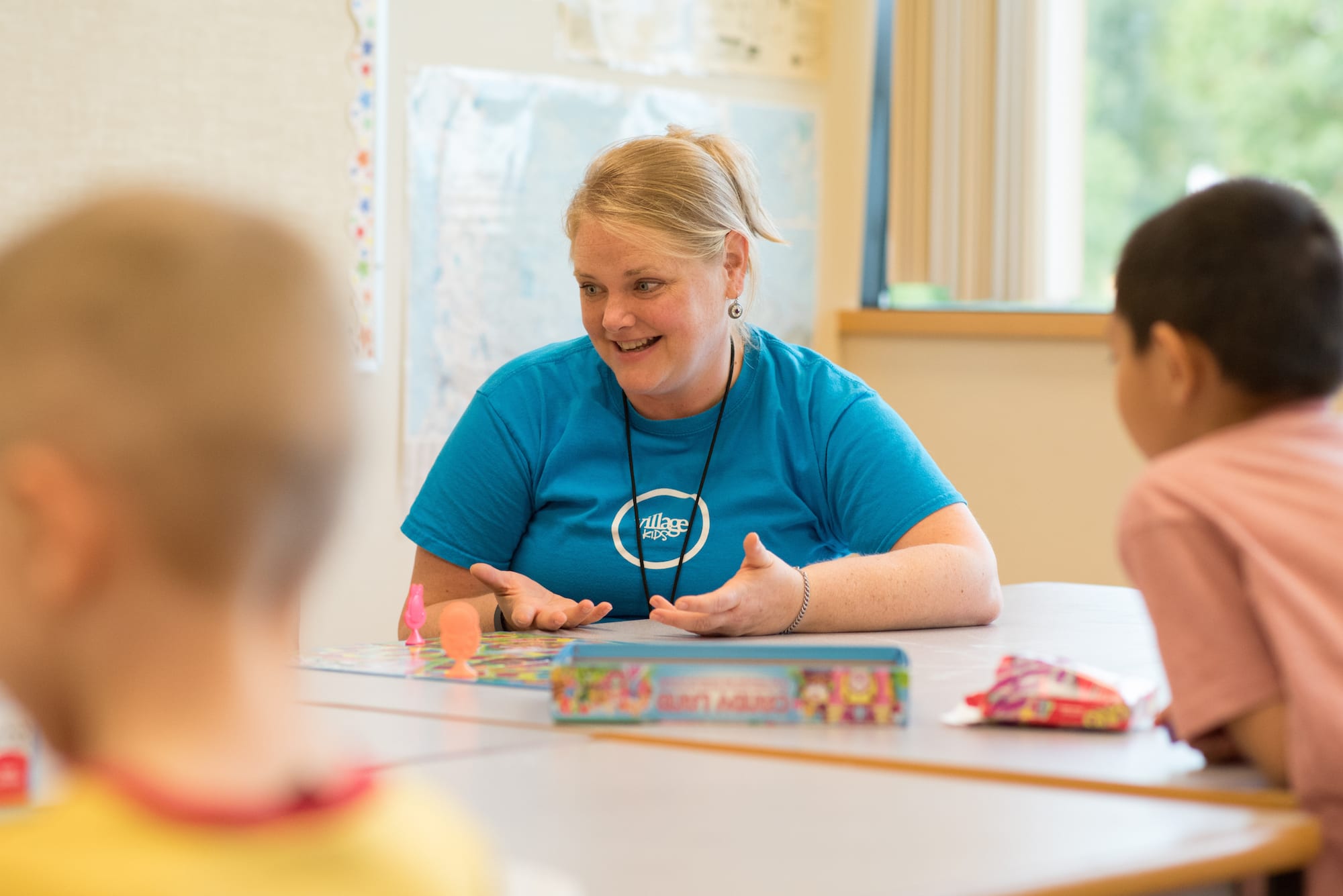 A great way to get involved at Village Kids is to volunteer! It doesn't matter what age you are or stage of life you are in, Village Kids is a great place to serve. Click here for our volunteer sign up form and let us know that you'd like to serve alongside some of our great leaders at Village Kids.
Village Kids Online
For those not attending in person, each week we offer Village Kids program for all three of our Village Kids age groups; Preschool, Kindergarten-Grade 3 and Grades 4-5 (The Hangout).
We hope that you will watch Village Kids Online together as a family and engage with the weekly discussion questions at the end of each video. We encourage you to use these videos in whatever way works well in your home. You can click here to check out the latest online videos.