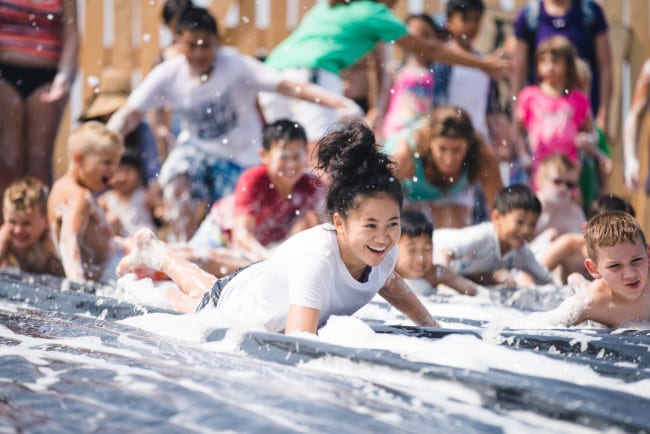 Mikayla
"Teenagers my age tend to think that they are too young to serve, or they just don't know how much fun it'll be. Summer Camp is a great way to make a difference in a child's life, meet new people, and get to join in all the fun!"
Mikayla has served at Summer Camp for the past two years. "I wanted to serve at Loft Country because I love kids. I love meeting new people and seeing the energy the kids bring to camp. I also really enjoyed the slip and slide and seeing the horses."
Last summer Mikayla was a Grade 2 Group Leader. "As a group leader I assisted the kids in getting from one activity to another and I built relationships with each of the kids in my group. I liked helping with the Grade 2's because they had the craziest stories to tell and I got to make new relationships with them!"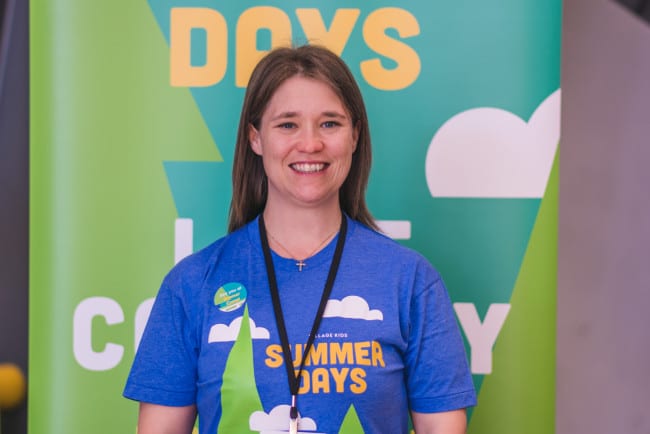 Sharleen
A year into attending Village Church, Sharleen heard Pastor Mark say in a sermon, "Don't be a consumer." The words hit her hard. After leaving that service, she said to herself, "It's time for me to step up and serve." As she had already been running a daycare for nearly a decade, joining Village Kids only seemed natural. In fact, it was a daycare client who had invited her to Village in the first place!
Sharleen saw serving in Village Kids as an opportunity to put her God-given passions and skills to use. That was three years ago. Today, Sharleen is now an Educational Assistant (EA), and she and her husband have been faithfully serving at Village. Two of their four kids are even Village Kids Leaders in Training!
As an EA, Sharleen works alongside children with special needs both at work and in Village Kids. "I love it—it's great," she smiles. "When working with kids, whether special needs or not, they just want your love, attention, time, and commitment. It often takes time to gain their trust—to prove to them that you're going to be there for them no matter what the situation is—but this is what I love about it. To me, it's all about empathizing, and learning from kids' varying needs and skills."
Last year, Sharleen participated in Summer Days as a 1:1 Buddy to a child with special needs. "I got to see a child, who otherwise wouldn't have been able to, come to camp. It's all about having fun and building friendships. Every kid needs that. And many either came to know Jesus or grew closer to him." Sharleen is excited to participate again this year, knowing that camp plants a profound seed of hope in children's hearts.
"God made all of these children exactly how he wanted them to be. They are perfect in his eyes. The opportunity to go to camp alongside typical children tells special needs kids that they are loved just the same. So, the more 1:1 buddies that can volunteer at camp, the more special needs children can come, too," Sharleen explains.
"One thing we often forget is that while being a parent is a 24/7 job, being a parent of a special needs child is even more than that. When you serve at Summer Days, you're giving parents a powerful, and well-needed break. They may not usually get that respite, so by becoming a buddy, you're actually helping out an entire family."
Even if you don't have childcare or leadership experience, there are so many other ways that you can use your skills to contribute to the success of Summer Days! "It's the most incredible experience you will ever have," Sharleen says. "Seeing children come, and grow closer to Christ is rewarding, fun, and amazing."
We are so grateful that Sharleen is using the gifts God has given her to serve and encourage families here at Village Church!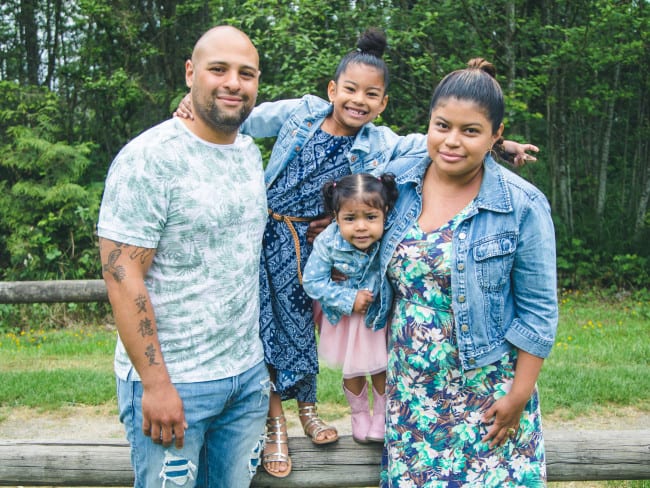 Moses & Amanda
Moses and Amanda started attending Village Church five years ago. "After hearing the Bible being taught in a way that was applicable to our everyday lives, we were hooked and kept coming back. It constantly confronted our belief that we were 'good' Christians."
After hearing a 'You Make it Happen' sermon, the couple's hearts were moved to step up and serve to meet the needs of the church and not just their own.
Last summer, Moses and Amanda's eldest daughter attended Loft Country. She says, "It's so much fun. We got to ride horses and learn about Jesus!"
"Family Day was a great family outing," Amanda says. "It was so nice to see what the kids were up to during the week. We loved watching the recap video of the camp days, seeing the kids' excitement in the pictures was awesome! Our daughter had an absolute blast at Loft Country, and did not want to go home at the end of the day!"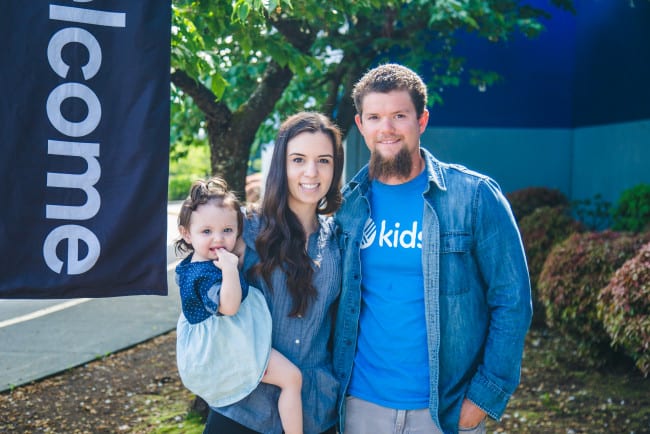 Brendan & Meghan
"It was so awesome; so rewarding. Even just being able to disciple one kid, to really show them the love of Jesus."
Meet Meghan, Brendan, and their daughter Emma. Meghan and Brendan have been serving in Village Kids at the Langley North Campus since it was planted. This year will be their third summer serving at Summer Camp.
"The first year we did camp it was a little intimidating never having done it before, but now it is a highlight of our summer."
Meghan was a greeter at Loft Country last year and remembers the refugee children that came to camp. "They would come out on the school bus and all have their windows down, waving, excited to be there. It was really cool to greet them and be there with them."
Brendan was a camp counsellor. "It was super cool to see kids that I knew and that I already had a relationship with before," he says.
Meghan and Brendan shared one of their favourite stories from camp that reminds them of why they keep volunteering every summer, "The first year we served at Summer Camp we were camp counsellors at the Worlds Apart Camp. One of the moms came up to us at the end of camp and said, 'Because of you guys, my daughter accepted Jesus.' It was a really touching moment for us to know that God had used us in that way."
This summer, Meghan and Brendan hope to see how some of the kids they know have grown over the last year, and they look forward to, one day, dropping off their own daughter at Summer Days.
Rittu
Last summer, Rittu served as a Grade 2 Group Leader at Summer Days Loft Country and can't wait to spend time with the kids again this July.
"I led a group of Grade 2's from activity to activity, hung out with them, and worshipped with them! What I loved about being a group leader was connecting with the kids, pouring into them, and answering questions they had about Jesus and what He has done for us. It was so good to see everything come to life, to see how much fun the kids had, and to see how much they learned, especially through worship and storytelling.
I saw a dramatic change from the first day to the last day, where kids had more and more questions about Jesus and God. Seeing them grow and worship more wholeheartedly was incredible to witness.⠀
I would encourage everyone to participate as a volunteer for Loft County. It's an amazing way to serve God's Kingdom!"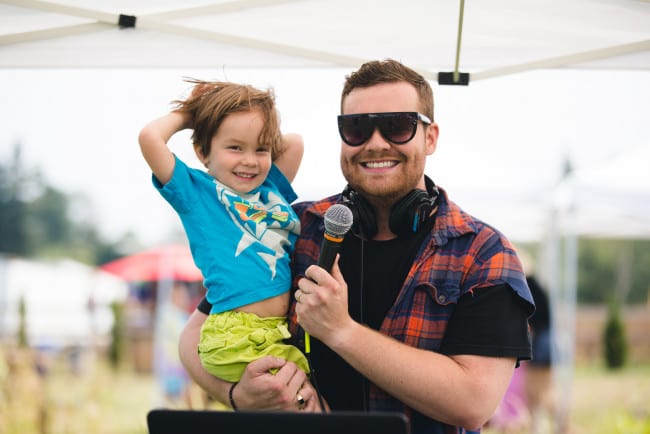 Chris
"I asked my son, Calvin, what his favourite part of Summer Camp was last year! He said, 'Waterslides, riding the horses, and dancing to your DJ music!' I have to agree that, the last one was pretty awesome. The coolest part is that he gets to have all this fun in a setting that also teaches him about the love of Jesus. He loved it, I loved it, and I know it's something you won't want to miss this year, whether you're a family attending, or a volunteer making it happen!"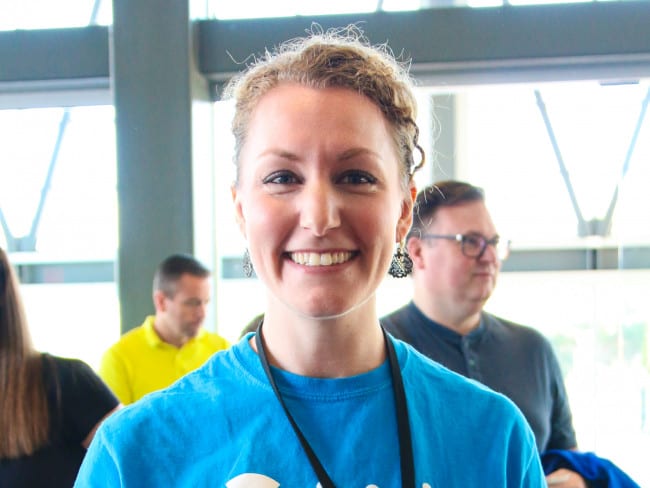 Jessica
Throughout the year, Jessica volunteers in Village Kids at Langley South, and in the summer she volunteers at our summer camp for kids.
"Last year I led a group with three Syrian refugees living in Surrey. At the end of the second last day, the translator said they couldn't believe how well we loved the kids. That comment really spoke about Jesus and what they noticed about us as followers of Jesus."
After that, a lot of moms were asking for a Bible in their language because they wanted to learn about what their kids were learning, and understand why everyone was so happy and joyful.
Jessica looks forward to volunteering at Summer Days again this July. One of her favourite parts of camp is being able to connect with the kids.